Samsung Galaxy S23 release date, price, features, and news
We may earn a commission if you make a purchase from the links on this page.
The next Samsung flagship series entrant - the Galaxy S23 - is expected to arrive later this year with a whole set of new features, including a brand-new design, upgraded processors, new camera systems, and probably some fresh new colors. As a reference, you can glimpse at the
Galaxy S22
line's specs and features info, too.
Latest Galaxy S23 leaks
A number of recent rumors have started to shape up our expectations about the Galaxy S23 design, display, processing power, and other specs like the main camera resolution:
| Model | Announcement date | Release date |
| --- | --- | --- |
| Galaxy S23 series | February 8, 2023 (est.) | February 24, 2023 (est.) |
| Galaxy S22 series | February 9, 2022 | February 25, 2022 |
| Galaxy S21 series | January 14, 2021 | January 29, 2021 |
| Galaxy S20 series | February 11, 2020 | March 6, 2020 |
| Galaxy S10 series | February 20, 2019 | March 8, 2019 |
The Galaxy S23 phones will be released on February 24, 2023 if Samsung's previous launches are any indication. Samsung pulled the S21 and S22 release schedule forward so that they launch shortly before the Mobile World Congress which starts on a Monday in late February. The MWC expo is scheduled for Mon, Feb 27, 2023 – Thu, Mar 2, 2023, so the Galaxy S23 series should launch the Friday before it, on February 24, 2023. If Samsung keeps the Galaxy S23 announcement schedule intact, the Galaxy S23, S23+, and S23 Ultra event and preorders start would fall on February 8, 2024.
Samsung Galaxy S23 price
| Model | Price |
| --- | --- |
| Galaxy S23 Ultra | $1199 (exp.) |
| Galaxy S22 Ultra | $1199 |
| Galaxy S20 Ultra | $1399 |
| Galaxy S23 | $799 (exp.) |
| Galaxy S22 | $799 |
The Galaxy S23 Ultra is expected to sport the same $1199.99 starting price as its predecessor unless the supply chain challenges persist into its mass production schedule, or Samsung decides that a new quad-curve design and a 200MP camera sensor warrant a higher S23 price. For the S22 Ultra it tucked the S Pen in and kept the battery size huge, but still charged the same, so we keep our hopes high about a $799 Galaxy S23 starting price, $999 tag for the Galaxy S23+, and the sweet $1199 Galaxy S23 Ultra price spot.
Galaxy S23 camera
The biggest hardware upgrade that will arrive with the Galaxy S23 series is again expected to be a new 200MP main camera sensor, after that rumor was previously shot down. A recent
unveiling of the ISOCELL HP3 200MP camera sensor by Samsung
could have poured more water in that respective rumor mill.
The Moto flagship phone has a 200MP sensor (HP1) and you're looking at a 4 in 1 photo, 50MP. The Galaxy S23 Ultra will also use 200MP, but the relevant sensor has not been announced. pic.twitter.com/Fc8JzCppKp

— Ice universe (@UniverseIce) July 14, 2022
Not that the 108MP sensor of the S22 Ultra is a slouch, even though it's getting a bit long in the tooth as Samsung has been using such sensors for three years in a row now. The S23 and S23+, on the other hand, they could very well inherit the 108MP sensor that the Ultra now carries for added wow factor before eager buyers.
As for the Galaxy S23 Ultra mighty Space Zoom camera expectations,
GalaxyClub
's sources are reporting that Samsung will keep the same zooming hardware that is on its predecessor with possible improvements only on the software side.
The S23 Ultra's 200MP sensor may not have been announced yet
What's there to expect from the upcoming 200MP flagship Samsung camera sensor? Well, if a 200MP sensor sounds like an overkill, let's remember that this is the maximum single camera resolution that chipsets like Snapdragon 8 Gen 1 support, and Samsung is nothing but maximalist when it comes to phones in its Ultra line.
The magic of
Nonacell pixel-binning
will result in breathtaking pixel size on such a high-res camera, and Samsung proved that it can circumvent most of the pitfalls that giant camera sensors with tiny pixels represent with its 108MP units, so we can't wait to see what the S23 Ultra camera will be capable of. Take a look at the video where Samsung's mobile camera chief explains the features and advantages of its first 200MP HP3 ISOCELL sensor.
Galaxy S23 storage
| Model | Storage |
| --- | --- |
| Galaxy S23 Ultra | 256GB, 512GB, 1TB (exp.) |
| Galaxy S22 Ultra | 128GB/256GB/512GB/1TB |
| Galaxy S23 | 128GB/256GB (exp.) |
| Galaxy S22 | 128GB/256GB |
As the manufacturer of its own RAM memory and internal flash storage chips, Samsung can afford to be generous with its phones' gigabytes. With the Galaxy S23, Samsung may finally break the cycle of 128GB starting storage, at least for the Ultra variant.
The
S22 Ultra was rumored to start from 256GB
this time, but the speculation may hold water for its successor which will have a much upgraded camera sensor that can capture huge single RAW photo files and breathtaking 8K video footage that will occupy a lot of space inside, so 128 gigs may simply not cut it this time.
Moreover, Samsung announced the latest version of its Universal Flash Storage (UFS) solution and version 4.0 will go into mass production during the third quarter of this year. UFS 4.0 will deliver big-time gains in speed and efficiency for mobile devices such as smartphones and tablets. We could see the UFS 4.0 storage solution debut on the 2022 flagship foldables from Samsung and UFS 4.0 will most certainly be present on the 2023 Galaxy S23 flagship series.
Galaxy S23 design
Samsung's rumored abilities to make a quad-curved display have reportedly been confirmed by
IceUniverse
's sources and such a panel may be used on the Galaxy S23 Ultra for the first time. Since we've already had phones like the
Honor Magic
and its tri-curved screen, or the quad-curved Xiaomi concept you see in the video above out and about, there is little doubt that if a company with the engineering abilities of Samsung Display puts their mind to it, they will succeed in creating a phone panel that slopes on all sides.
Now, what would a quad-curved "waterfall" display bring to the table except enhanced aesthetics, is beyond us at this point in the rumor mill, but it could hint at a drastic Galaxy S23 redesign. This jibes with the expectations that the S23 series, or at least its Ultra member, could sport an under-display selfie camera and a truly all-screen design.
As for the camera island on the back, a new Galaxy S23 Ultra design concept video by
Technizo
fleshes out how a giant sensor might look like next to the other camera paraphernalia, but don't hold your breath for a 200MP unit.
Galaxy S23 display
A
quad-curved S23 Ultra display
doesn't make a whole lot of sense on a phone with an S Pen stylus integration, though, as you need as much flat canvas to doodle on as possible, so that part of the Galaxy S23 series display rumors may have been referring to the smaller S23 and S23+ siblings. If the Galaxy S23 and S23+ inherit the 108MP camera sensor of Samsung, just like their predecessors are now both equipped with the same 50MP sensor, their rears will look different, but it remains to be heard if their fronts will be unorthodox and curved on all sides.
For the S23 Ultra, Samsung is likely to employ the same 6th-gen OLED panel as on the S22 Ultra as the
8.5-gen tech that could also include long-life dual-stack OLED panels
which consume 30% less energy and are much brighter, may not be ready for mass production at launch time. For the Galaxy S23 and S23+, however, Samsung could employ its frugal LTPO display technology that can sport a 10Hz-120Hz dynamic refresh rate unlike the 48Hz-120Hz range that their predecessors are capable of, thus saving on battery draw when not needed.
Galaxy S23 battery
The battery life of the Galaxy S23 series is expected to get a bump from the utilization of a new Snapdragon 8 Gen 2 processor made on the 3nm technology, as well as the new OLED panel generations they may bring to the table. If Samsung goes with a complete redesign and a waterfall display on the S23 series, though, the S23, S23+, and S23 Ultra battery sizes may have to be shrunk and their capacity lowered which will offset the more frugal hardware to arrive at the
battery life we tested on the S22
models.
Galaxy S23 features and software
The Galaxy S23, the S23+, and the S23 Ultra are expected to sport a number of new hardware and software features such as the ones in the list below:
Snapdragon 8 Gen 2 processor
Qualcomm X70 5G modem
200MP Galaxy S23 ultra camera
108MP Galaxy S23/S23+ camera sensor
Quad-curved "waterfall" display design
10Hz-120Hz LTPO displays on the Galaxy S23/S23+
Android 13 with One UI 5 on top
While Qualcomm is expected to detail its next generation flagship Snapdragon 8 Gen 2 chipsets later in the year, and for now we've only heard that it has tasked the TSMC foundry to craft it on its 3nm process, the 5G capabilities of the S23 series were already announced.
There were also rumors that
Samsung may include MediaTek's
top-shelf chipsets like the
Dimensity 9000
in the processing roster for its flagship phone models like the Galaxy S23, but that speculation was subsequently refuted.
New Galaxy S23 X70 5G modem features
We'll see how the
Snapdragon X70 5G modem
behaves in reality compared to the X65 on phones like the Galaxy S22 Ultra but in the meantime Qualcomm teases us with all the new features in the future Galaxy S23 5G modem:
Snapdragon X70 unleashes advanced capabilities such as Qualcomm 5G AI Suite, Qualcomm 5G Ultra-Low Latency Suite, Qualcomm 5G PowerSave Gen 3 and 4X
sub-6 carrier aggregation to achieve unmatched 5G performance.
Harnessing the power of AI to enable breakthrough 5G speeds, coverage, low latency and power efficiency to fuel the 5G Connected Intelligent Edge
World's only comprehensive 5G modem-RF system family capable of supporting every commercial 5G band from 600 MHz to 41 GHz, offering flexibility to OEMs for
designing devices capable of supporting global operator requirements
Unmatched global band support and spectrum aggregation capabilities including world's first 4X downlink carrier aggregation across TDD and FDD, mmWave-sub-6 aggregation
Standalone mmWave support to allow MNOs and service providers to deploy services such as fixed wireless access and enterprise 5G, without needing sub-6 GHz spectrum
Unmatched uplink performance and flexibility with uplink carrier aggregation and switched uplink support across TDD and FDD
True global 5G multi-SIM including Dual-SIM Dual-Active (DSDA) and mmWave support
Upgradeable architecture allowing rapid commercialization of 5G Release 16 features through software updates


Should I wait for the Galaxy S23?
Yes, the wait on the Galaxy S23

models may turn out beneficial as not only will you be getting the most advanced processor and 5G modem hardware that will be on a phone for the foreseeable future, but you may also score a new design and "waterfall" display aesthetics. When we add the rumored 200MP camera and the fact that the 108MP sensor may trickle down to the S23 and S23+, the Galaxy S23 is shaping up to be a series worth waiting for.

No, don't wait to buy a Galaxy S23

model if you don't think that adding camera resolution helps picture quality all that much, or if you think your current phone's 5G is fast enough as the Galaxy S23 models will keep the same 10Gbit 5G download speeds from their predecessors that no carrier can supply at the moment anyway.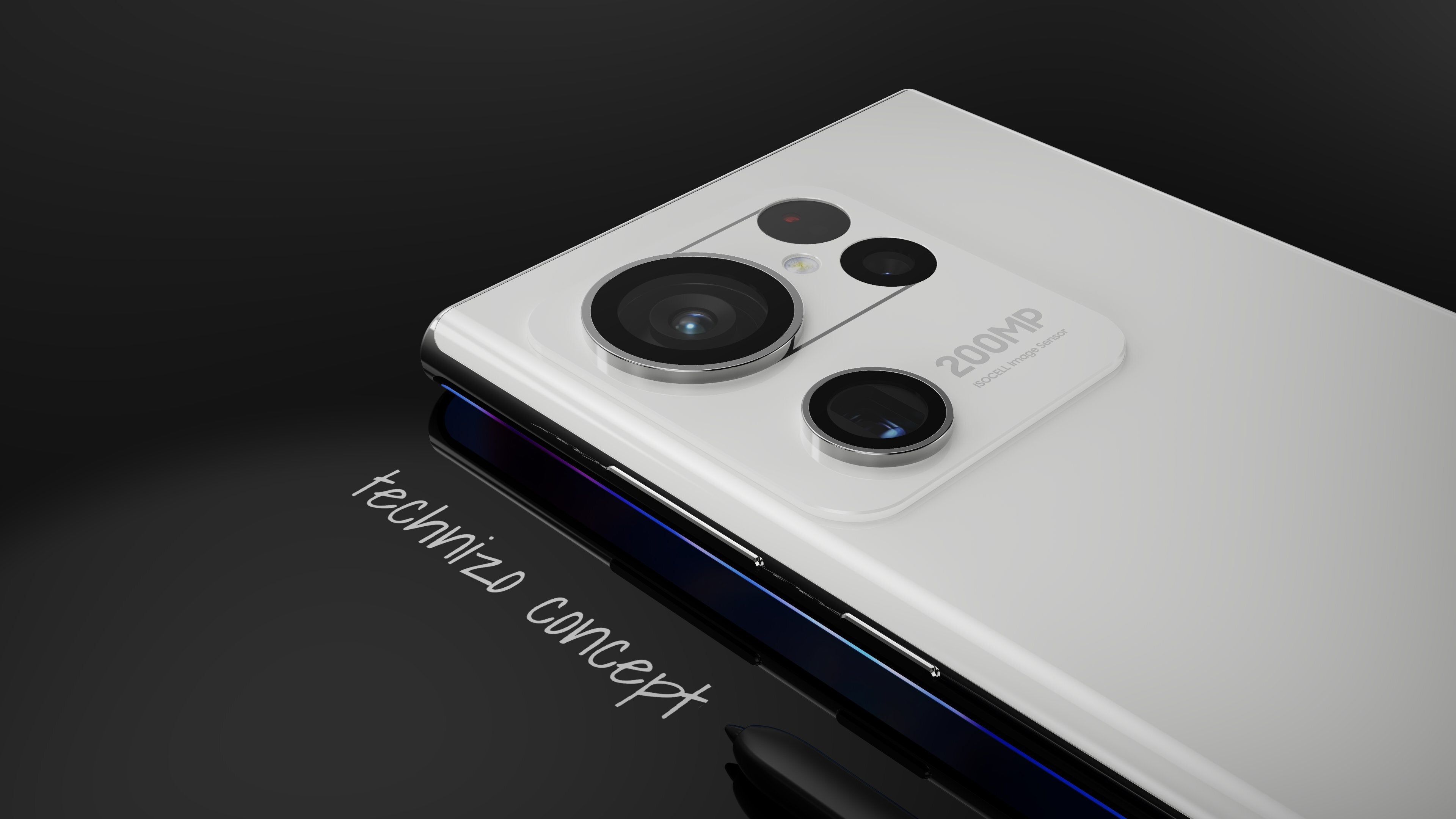 Galaxy S23 design concept by Technizo
Should I upgrade from the Galaxy S22 to the Galaxy S23?
The Galaxy S23 series is expected to be the biggest upgrade to the S-line in a while, just as the
iPhone 14
models are to be the biggest upgrade in the iPhone-with-Face-ID history. Samsung will have to bring its A-game to counter the iPhone 14 models and it seemingly will, as the Galaxy S23 Ultra is supposed to sport the largest camera sensor on a phone, as well an under-panel selfie camera, while it and the S23 as well as the S23+ could feature new waterfall display design, top-shelf 5G connectivity and updated OLED screen technology. If Samsung gives the same generous conditions as it now offers as the
best Galaxy S22 Ultra deals
, the Galaxy S23 models would be a no-brainer to upgrade to.