Anam Hamid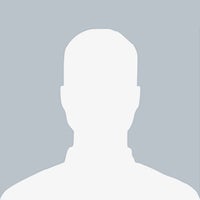 anam.h@phonearena.com
After a brief stint in the nonprofit sector, Anam began pursuing writing as a hobby in 2017. A computer scientist by profession, she is now more interested in the ins and outs of the tech world than anything else, caffeine being an exception.

Prior to working at PhoneArena, she wrote for Android Headlines and was also a ghostwriter for a couple of tech and car publications.

Currently, she mostly focuses on the latest smartphone and tablet news, and occasionally also writes about other consumer tech products such as smartwatches and hearables.

Ironically, she is not a tech nerd or a device hoarder and uses her gadgets for as long as possible. She believes tech should exist to serve the people and not the other way around and while she is thankful for the ease that phones have brought us (information accessibility, instantaneous communication, grocery and food delivery, and ride-hailing), she thinks more should be done about smartphone addiction and is worried about its effect on the next generation.

She doesn't mind the occasional splurge though and finds technological breakthroughs like folding screens and under-display sensors exciting. She is also curious about what's to come and wonders what the technology landscape will look like in ten years from now.

She is not into nitpicking and values the overall experience more than individual specs. She also admires companies that go the extra mile to deliver best-in-class products that are durable and worth their price tags.

Not one to mince her words, Anam is a fan of one quote by Albert Einstein: "What is right is not always popular and what is popular is not always right."

In her free time, she likes to read and scroll through Reddit and Instagram. Occasionally, she visits tutorials to refresh her programming skills.